biosyn Hemocyanin Products
biosyn is a world leader in the manufacture of high quality, clinical/GMP and research grade hemocyanin products derived from the hemolymph of the sea snail, Meghathura crenulata, also commonly known as the Giant Keyhole Limpet.
The hemocyanin derived from this snail is known Keyhole Limpet Hemocyanin (KLH).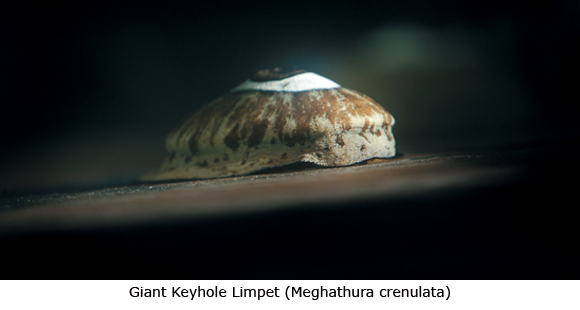 biosyn hemocyanin - first hemocyanin product for the treatment of bladder cancer
biosyn initiated the development of immunocyanin, the KLH subunit formulation, in 1990. The hemocyanin product was subsequently commercialized with the approval of the first hemocyanin product for the treatment of bladder cancer in 1997. The biosyn hemocyanin product is commercially known as IMMUCOTHEL® and is currently marketed in the Netherlands, Austria, Argentina and South Korea.
biosyn hemocyanin and immunocyanin, KLH subunits, as a preferred carrier protein of the conjugate vaccine
biosyn, in mid 1990, introduced the standardized hemocyanin KLH subunits, immunocyanin, products as a preferred carrier protein in the preparation and commercialization of the conjugate vaccine. The advantages of the well characterized hemocyanin product from biosyn, compared to the native molecule, were recognized by many companies that were developing vaccines for cancer and other diseases.
immunocyanin - high quality - GMP/Clinical grade - Drug Master File
To support the product and regulatory requirements, biosyn developed the user-friendly formulation of immunocyanin, which is well characterized and is of high quality, GMP/Clinical grade. A Drug Master File has been submitted to the Food and Drug Administration (FDA) and the Health Canada. biosyn supports the regulatory requirements globally.
biosyn hemocyanin products are eco-friendly
biosyn hemocyanin products are recognized as environmentally -friendly. The mariculture of KLH and the green techniques utilized were developed, bearing in mind that the sea snails, Giant Keyhole Limpets, are unique and native to the pacific waters along the coast of California. The non-lethal technique of hemolymph production from the animals was developed in early 1990 for large scale production of hemocyanin products, including IMMUCOTHEL®, VACMUNE® and Native KLH, research grade and Clinical/GMP grade.
Recombinant technology development
Recombinant technology development for the preparation of hemocyanin and immunocyanin products, is under development for use as second generation bladder cancer products.